Training sessions last 1 hour and are at One Performance.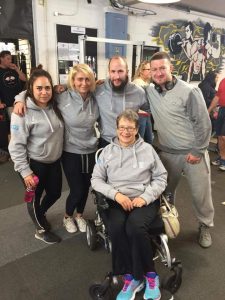 The prices below are for 1-1 training, although training can be customised to include two people training together at an extra cost.
If you don't live close to SW London I write programs for and coach a number of people online, for a reoccurring monthly price (Online training program).
The 8 week intensive training block is a popular option for people who want to improve a certain aspect of their training whether it is someone getting ready for an important race, a Crossfit athlete wanting to improve their Olympic Lifting or someone wanting to get stronger in a particular compound lift (Squat, Bench Press, Pull ups or Deadlift for example) they are having trouble with, a fully individualised program is provided with training to do outside of the sessions as well.
Training content is written and recorded on Excel and commonly shared through Dropbox so we can keep an up to date and accurate record of your progress.
New: Weightlifting / Powerlifting technical session & program with

exercises to work on weaknesses*

£60

1-1 Training session (pay as you go)

£55

Block of 10 sessions

£500 (£50 a session)
 Online training program

From £75 a month

8 week Intensive training block x 1 session  per week & program to do away

£500 (Save £100)

Session content and direction can be personalised to the individual, contact achieve@strongerfitterbetter.co.uk to start a conversation
* Due to the complex nature of these exercises one key exercise is focused on (Clean & Jerk, Snatch, Squat, Bench or Deadlift) and any time after will be spent on other exercises, the session lasts for one hour.